We are excited that you are visiting our web site. As a spa/sports center, we are here to serve your health, fitness, and beauty needs.

Our site will guide you through our facilities and our activities/treatments, as well as offering information about our prices and location. We hope you will find the information you are looking for about our spa/club.

Customer Accolades
Here we will put some of our clients comments:

"It was one of the most enjoyable days of the year!" Jane Harrington

"I am so happy I treated myself to this day of beauty!!" Melanie Gerns

Here we might put a picture of our center.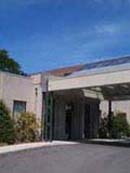 We are located at:

No 24 Le Duan Street
Ha Noi City, Viet Nam

Phone: (844) 7473278

Hours:
Monday-Friday 8am - 5pm
Saturday 9am - 3pm
Sunday 12pm - 5pm